Notice
KOREA TRADE DELEGATION to Russia and Eastern Europe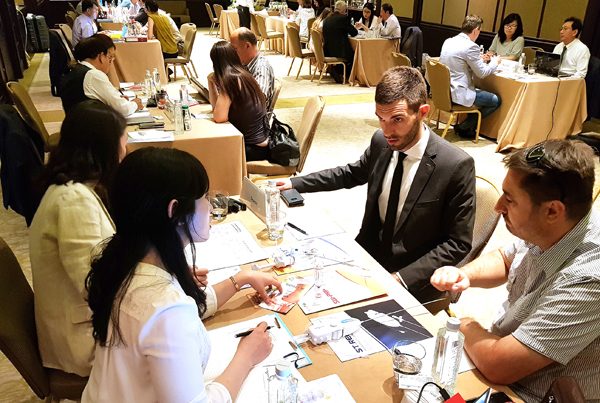 Supporting Russia and Eastern Europe market development
The Federation of Korean Industries sent a market pioneer group consisting of 10 SMEs to Moscow, Serbia and Belgrade for five days from the 28th of last month to the first of this month.
The market pioneer group has conducted export consultations with a total of 108 projects worth $ 990,000 including 41 cases, $ 301.37 million in Moscow and 67 cases of $ 6,072,000 in Belgrade, and it is expected to export contracts worth $ 194,6000 in the future. The Federation of Korean Industries said.
Local buyers' attention to the market pioneer was hot. Especially, not only in Russia, but also in Serbia, which is located in Eastern Europe, Korea has a high preference for Korean products because of the popularity of Korean wave content.
Park Jae-hwan, vice president of Boil-Kang Co., Ltd., who produces refractory safes, said, "Relay consultation with a large number of buyers in both Moscow and Belgrade has been conducted." With the participation of this market pioneering group, He said.
Kang Byung-jo, CEO of Dongaeng Co., Ltd., which produces smart phone flashlight kits, said, "We are expecting a lot of local buyers and contracts we met in Russia," he said. "We expect high preference for our products to lead to export contracts." .
"The Russian and CIS regions are a market where it is essential for companies to enter agro-related facilities," said Mr. Oh Tae-ha, CEO of Omicsis, a manufacturer of agricultural and horticultural products. "We have a business agreement with local businessmen on joint research and development, "He said.  
http://www.yonhapnews.co.kr/bulletin/2018/06/02/0200000000AKR20180602038400030.HTML