NAVIESL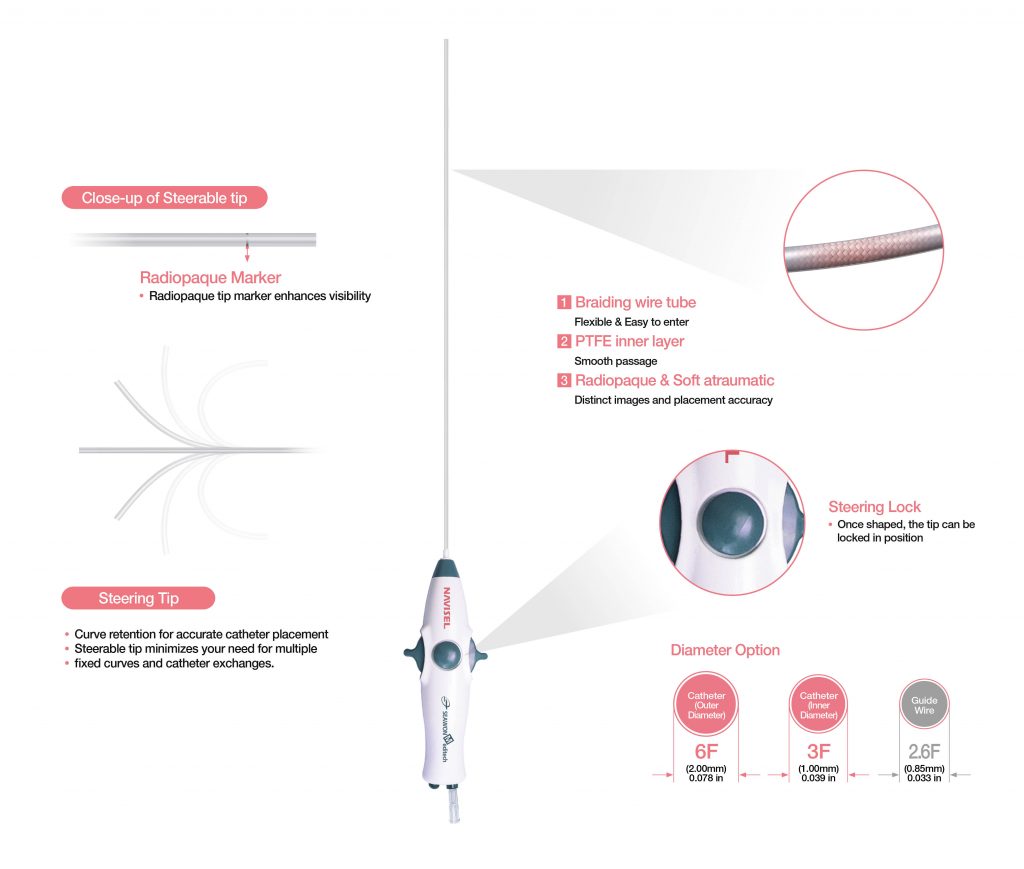 The NAVISEL is a Intravascular Steerable Guiding Catheter with a steerable/articulating distal tip. Articulation is achieved via a steering dial at the proximal handle which allows the operator to manipulate the tip in opposing directions.
Once the direction of steerable tip is determined, the steering dial lock may be used for maintaining the intended direction.
This product can be used without replacing the catheter, minimizing risk and vessel damage.

Spasy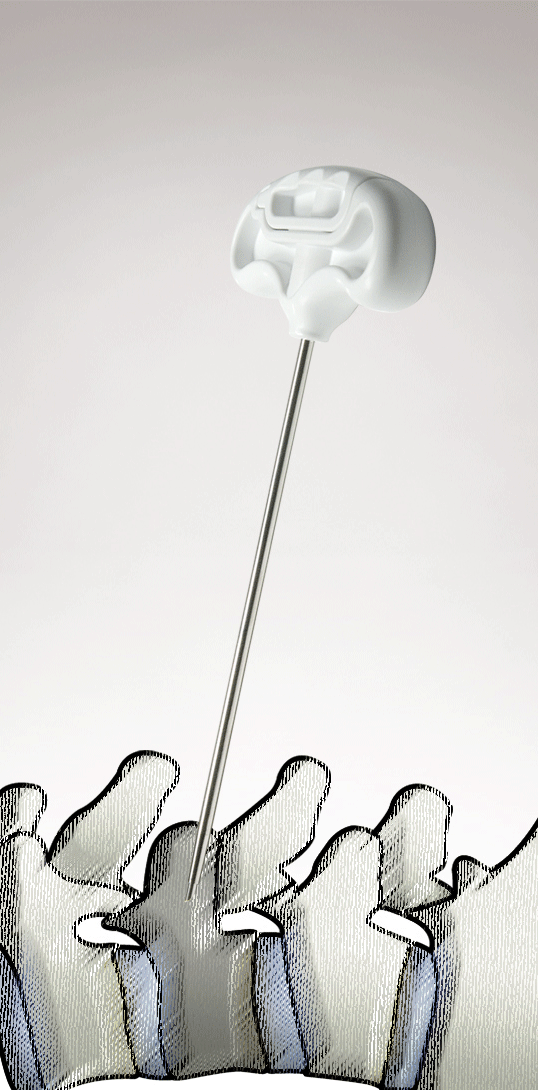 Spinal Alignment System for VCF
Balloon Kyphoplasty System is a minimally invasive percutaneous method to stabilize the verterbral compression fracture by restoring some of the lost from fracture and reducing the angle of deformity. SPASY has received Korea FDA approval and CE mark approval in 2008. This approval allows us to market SPASY in both domestic & European market.
Product Features
Pressure Gauge indicates the pressure of the balloon. Release button is to control between compression and decompression by turning on "LOCK" or
"UNLOCK"
product
Click on the picture to see more detailed pictures.